Our Mission is to Delight our Authors and Readers by publishing superior, perfect books on a wide range of topics from all genres  with the overall goal of spreading the ideas and knowledge from each book to make the world a better place. 
Battle Press is open for submissions of full length manuscripts in every category and genre. Novels, Non-Fiction, Poetry, Short Story Collections, Self-Help, Memoirs, etc.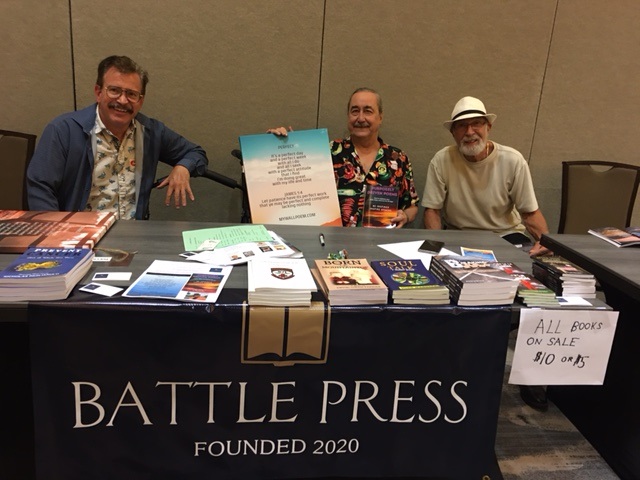 About President and Publisher Steve Gillem:
Steve worked as an Aerospace Technical Writer and Engineer for over 20 years. He wrote and published two books along the way with different publishing companies and wasn't impressed with their services. When Covid-19 hit he founded Battle Press Publishing and has published 32 books as of Jan. 2022. Steve and his team works closely with every author on each step of the publishing process and pride themselves on their customer service and quality. 
What Others Have To Say About Us:
Steve was amazing to work with. This was the 1st book that I wrote and Steve was able to be a true partner in getting this book from manuscript to published work. If there was a 10+ star rating, I would be giving it to him!! Highly recommend that you hire Steve for your project.
Steve is AMAZING! This gentleman is a class act and knows exactly what he is doing. Don't even hesitate to have him get your book ready and published. I look forward to working with you in the future Steve!
Steve is experienced in the publishing industry and I highly recommend him. He answered every question I asked too. I am very grateful for all his help. Allison
I would recommend Steve, he is very knowledgeable and will assist you in getting the best possible results.